Sat 16 Feb 2008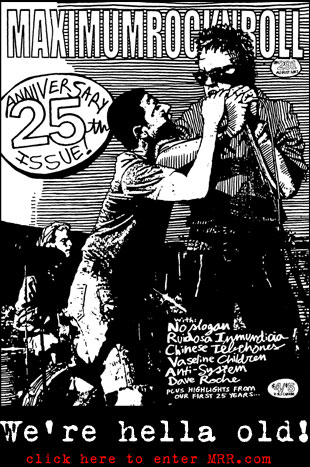 Wow, 25 years. That's nuts. We're all getting older every day, but it's things like that which really push me over the edge. Had the same weird nostalgic "holy shit" feeling a couple of years ago when I realized that I'd seen Black Flag 20 (!!) years previous in Syracuse NY.
Good stuff either way… lots has passed, but there's been some good times, and I can't really complain.
One Response to "Happy Birthday MRR"
jamesese Says:
May 4th, 2008 at 5:40 am

I still think of Darren Peligro as the Dead Kennedys new drummer.
Leave a Reply